The ANDROID application for inventory of fixed assets and equipment was created for users who want to carry out a physical inventory on the phone. Using the application, this process becomes easier and even more effective for them. It is enough for the user of the application to have a telephone with the ANDROID system, which, after installing the OPTIest mobile application, turns into a modern device for conducting a natural inventory. In addition, thanks to the online communication of the device with the base, census teams and the commission settling the inventory can work simultaneously, which has an even better effect on the time of work.
What are the benefits of using the ANDROID application for the inventory of fixed assets and equipment?
scanning with barcodes and RFID technology,

efficient settlement of property inventory,

job mobility,

simple handling of use,

cost reduction,

elimination of billing errors.
What does the new ANDROID app for fixed assets and equipment inventory look like?
In recent months, OPTIDATA developers have been working on changes that were primarily aimed at increasing the functionality of the application. Below are some sample screenshots of the new application.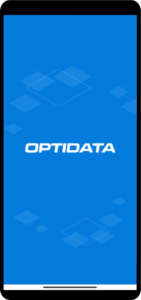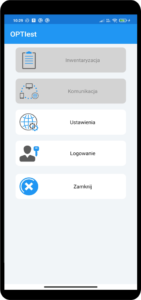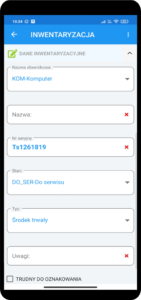 Do you have any questions?
Please do not hesitate to contact us. Fill in the contact form on our website. Then our advisers will contact you to discuss your needs. If you want to learn more about the inventory of fixed assets, click here.