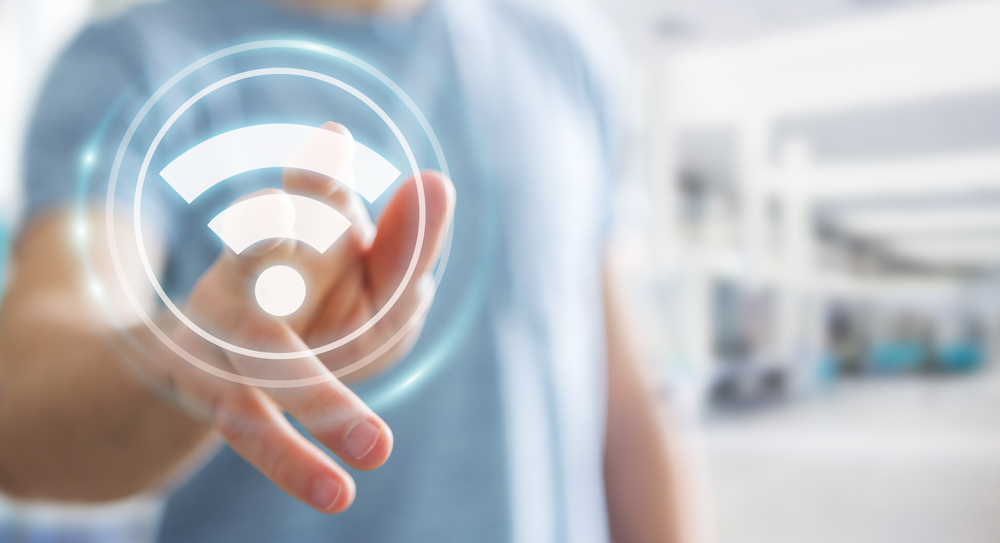 Wi-Fi networks
Use a Wi-fi network that is reliable, functions in versatile conditions, and is centrally managed. Mobility in business has an impact on increasing efficiency and productivity as well as better work organisation overall. There are over 5600 hot spots in Poland currently, while wireless connectivity is being promoted by the European Commission. The Wi-fi network plays a key role in organisations open to new opportunities and solutions as well as in IT systems which monitor work in real-time and on-line.
Wireless LAN (Wireless LAN) solutions can replace a completely wired fixed network even in small businesses. WLANs can be found in warehouses, shops and in rooms in which wired networks would be too expensive and sometimes difficult to implement due to technical reasons.
For more information on the Wi-fi network, please visit our Technology Partner – Cisco Systems.
OTHER APPLICATIONS OF WIRELESS NETWORKS
Logistics – monitoring of events throughout the entire supply chain;
Production – tracking company assets and inventory and increasing operation of production machines;
Transport – tracking transport processes;
Healthcare – tracking diagnostic equipment and adjusting it to the treatment calendar;
Trade – tracking shopping baskets, better control over the inventory;
Lighting management – reduction of energy costs in cities and municipalities;
Intelligent buildings – reduction of general operating costs;
Water supply management – minimising the costs associated with water consumption;
Intelligent parking systems – monitoring, parking management, traffic control.
ADVANTAGES OF WIRELESS NETWORKS
Convenience – access to network resources from anywhere or any Wi-Fi wireless access point;
Mobility – ability to use the Internet during e.g. meetings in conference rooms;
Efficiency – wireless Internet access and key applications and resources help staff get the job done and encourage collaboration;
Easy installation – no need to pull cables therefore network installation is quick and economical;
Extensibility – the ability to expand your wireless network easily while a wired network may require additional cabling;
Security – Advances in wireless networks provide solid protection;
Lower costs – as wireless networks eliminate or reduce cabling costs, they can be more cost-friendly than wired networks.